FRIDAY, DECEMBER 2, 2011
This article is in regards to the article which I published recently regarding the newly found song "

Living To Love You

". This song was written by Jimmie Crane. Mr. Lacker has stated…I am told…that he never knew Jimmie Crane and that Jimmie Crane did not do any work for Elvis.
The following article disproves this statement completely. It is stated in this article that Jimmie Crane even wrote the sound track for the movie "

Kissin' Cousins

".

CORRECTION:

Mr. Ray wrote me back in response to my Email to him and said that he may have been mistaken about the title of the movie. Upon further research, I found that the actual movie was "

Harum Scarum

". Please see the documentation of this fact which I located below on this page.

I do believe that the newly found song is Elvis. I have sent an audio of the TV report to Jesse and am waiting to see if he chooses to comment about the song. If he does comment and if he does give me permission, I will post his response on here.
Here is the link to the home page of the article which I located about Jimmie Crane:
Here is the link to the article itself as well as the excerpt of the statement:
Many years ago, Jimmy Crane was an unknown songwriter living in Providence, RI. He owned a jewelry business that made him a living, but his heart was in songwriting. He had great songs with killer demo recordings. He pitched them to everybody he could but had no luck. He was just one of thousands of unknown songwriters trying to get a break. Jimmy knew it was time for a creative solution. There was a well known pop singer named Eddie Fisher. Eddie had busted the charts several times, but had never had a number one record. Jimmy discovered Eddie was recording a new album in New York City. He caught a train to New York and a cab to the recording studio. He reached the studio just before noon and waited until they broke for lunch. He approached Eddie's producer and offered to buy his lunch at the nearby cafe. Over lunch, he pulled an envelope from his pocket and pushed it across the table to the producer. Jimmy told the producer there was two things inside the envelope. A hit song for Eddie Fisher and a thousand dollar bill for the producer. The producer kept the money and Eddie Fisher recorded the song. The song was, "If I Ever Needed You, I Need you Now." It was the first time a Jimmy Crane song was used in a commercial fashion. It was the first number one hit in Eddie Fisher's career.

Jimmy Crane went on to a highly successful career as a songwriter. He wrote more hit songs than I can name here. He even wrote the sound track for the Elvis movie, "Kissing Cousins." Jimmy died a few years ago.

Footnote: Mr. Ray told me that he may have been mistaken about the title of the movie. After much research, I found that the song in the Elvis movie was in "

Harum, Scarum

" rather than "Kissin' Cousins".

See my added documentation of this fact posted below on Saturday, Dec. 3rd.



*FOOTNOTE: Please scroll farther down on this page to read another in-depth article regarding Jimmie Crane and the fact that he did write for Elvis.
Here is the original article which I posted on my prior page:
There were a number of Internet articles which came out over the weekend about a lost Elvis song which was found in the attic of a deceased person in Michigan.
A friend directed me to this particular news report which absolutely is the best report I have seen. You will love watching this very in depth news report on video. I don't know how long their video of this news report will be available on line, so I advise that if you are interested that you watch it right away.
There is a very intense analysis done of the song and they conclude that it is Elvis. I also concur with this opinion from listening to the song. It is beautiful.
footnote:  I am so very sorry that evidently this report is no longer available for viewing on the TV station's web site.
MICHIGAN (NEWSCHANNEL 3) – Newschannel 3′s I-Team has uncovered a recording that could change music history.
<<<<<<<<<<>>>>>>>>>>
It is with much sadness that I report that Ron Tutt's son, Nathan, has passed away after his battle with cancer. I wanted to make sure that I didn't post this until it was confirmed. Below is what Nathan's wife wrote yesterday:
A new journal entry for Nathan's CaringBridge website was posted at 9:08 AM, PST on December 1, 2011.
Thursday, December 1, 2011 9:08 AM, PST
I apologize for not updating sooner. Nathan finally found his relief from his pain and struggle the night of November 29th. In his short time here, he managed to touch so many of our lives, and we are all better for it. Thank you for your beautiful words. The guestbook has been such a comfort to the family.
Thank you, Nathan, for loving me so ferociously. Thank you for giving me a beautiful daughter. She has your heart. Thank you for our son. He has your determination and spirit. Thank you committing your life to me. You have made me the happiest woman and have given me more than I could ever ask. No regrets, My Love. I will always be your Nubbie.
I extend my deepest heartfelt sympathy to all of the Tutt family.
<<<<<<<<<<>>>>>>>>>>
*The following is a footnote to the above article relating to the newly found song which may be Elvis. This continues the proof that Jimmie Crane did, indeed, write songs for Elvis and was a very prominent writer of songs:
Hello Ray, This is about a kid from Federal Hill that made good. I'm sure a lot of people in RI. have heard of Jimmie Crane. But for those who have not, I would like to tell a little about my friend Jimmie Crane. He was born in RI. grew up on Federal Hill, later moved into a beautiful home near Providence Collage. Jimmie owned Colonial Novelty a jewelry manufacturing Co, that employed a lot of people, and I had the privilege of working for him when I was a teenager. Jimmie Crane was also a very successful song writer, who wrote hundreds of beautiful songs. A lot of the top singers recorded them. Doris Day, Joni James, Nat King Cole, Kitty Kallen, Jerry Vale, Eddy Fisher, Elvis Presley, Al Martino, McGuire Sisters, Bobby Vinton, Eydie Gorme, just to mention a few. Jimmie was the first song writer to ever have, the number one, and number two songs on the charts across the country. "I Need You Now" and "If I Give My Heart To You". I'm not sure if any other song writer has accomplished that since. My wife Jean and I, before we were married had the privilege of being the first ones to hear, Eddy Fisher's hit song "I Need You Now. This is a RI. memory that will always live with me. I'll never forget the day we rang the door bell, Jimmie came to the door he was so excited, Eddy Fisher and Debbie Reynolds had just delivered the recording of his new song. Jimmie was so happy he was like a person who just hit the lottery, I guess in a way he did, because it became the number one song, "If I Give My Heart To You " was Number Two. Jimmie played the 45 record, of, "I Need You Now" over, and over. I said to him, Jimmie you have another big hit. This is also something that some people may not know. President Franklin D. Roosevelt presented Jimmie Crane with an award for writing a patriotic song called, "It's Great To Be An American". Glen Miller Introduced it on his weekly radio show, and it was sung by the Modernaires Singers. The song was played all over the world, for our service men and women, and became Glen Miller's theme song within a theme song. Sheet Music was distributed at no cost, to all the schools. Jimmie Crane has passed on, but his memory, and his songs will always live on in my heart, and in the hearts of millions of people. Ray, The way our country is divided today, I believe this song should be heard, by everyone, and maybe then, people will get back that old feeling when they see our flag go by, and the reason our Men and Women gave their lives for it. The next time a song is requested, why not request Jimmie Crane's, " It's Great To Be An American" ." (Please see correction in footnote below on Saturday, Dec. 3rd. It appears that Jimmy Crane did not write this song and that the correct title is "American Patrol")

Bobby LaNinfa, Ca.
I feel that, with this last above article, I have sufficiently documented that it is VERY likely that the lost Elvis song certainly may have been recorded by Elvis himself having been written by Jimmie Crane…a most well respected song writer.
<<<<<<<<<>>>>>>>>>>
Good comparison photos:
The black and white is a still from the out takes of the 1972 filming of Elvis on Tour. Video owned by
ElvisIsStillRockin's

Channel on YouTube.
Of course, the color photo is from the 1978 New Years day photo taken at Graceland…the pool house door. Please visit my page devoted to this topic: The Pool House Door Photo
<<<<<<<<<<>>>>>>>>>>
From YouTube, here is one of the late great Mr. Jimmie Crane's songs by Nat King Cole:
Uploaded by catman916 on Aug 11, 2011
A big hit for Doris Day, "If I Give My Heart toYou," written by Jimmy Brewster,

Jimmie Crane

, and Al Jacobs was recorded by Nat King Cole on 10/18/1954 on Capitol Records with Billy May arranging and conducting. Released as a single, it was later included on the LP, Top Pops (1952/1954), a collection of singles, available on CD on the Capitol Collector's Choice label and on the1994 Capitol CD, Nat King Cole, The Greatest Hits.
httpv://www.youtube.com/watch?v=m1lBoyt1MOk
In doing a quick search for his name on YouTube, I believe I saw others as well.Also, my good friend, Bobbi, called yesterday to tell me that the TV report is now on YouTube as well:NEW ELVIS RECORDING – Discovered 2011
tonightstvcanada
httpv://www.youtube.com/watch?v=bEOeHayOtlE
Someone else who is brand new to YouTube…has only uploaded this one video…has taken the music only from the above TV report and put it with photos of Elvis saying that Elvis recorded this in 1974 during rehearsals. I DO NOT believe this for one minute and would surmise that this person has set up a YouTube account for the purpose of attempting to discredit the TV report.
Here is the channel who owns this video and the video itself:
Uploaded by elvis1977ish on Nov 12, 2011
"Recorded in August, 1974 in Las Vegas during rehearsals."httpv://www.youtube.com/watch?v=HmoGnVOXNa8&feature=related
<<<<<<<<<<>>>>>>>>>>
SATURDAY, DECEMBER 3, 2011
Here is another YouTube video which proves that Elvis did sing songs written by Jimmie Crane. This appears to be from one of his last concerts in 1977. It is the song "
Hurt

" which he performs so very magnificently in this video. Enjoy :-))

Elvis Presley

– HURT – Timi Yuro – Las Vegas Red Carpet .com

Uploaded by

ministudioz

on Oct 5, 2010Hurt lyrics


Songwriters: Crane, Jimmie

; Jacobs, Al;
I'm so hurt to think that you lied to me
I'm hurt way down deep inside of me
You said our love was true and we'll never, never part….httpv://www.youtube.com/watch?v=TB61Vn6jf1M
<<<<<<<<<<>>>>>>>>>>
FOOTNOTE TO THE ARTICLE REGARDING JIMMIE CRANE AND GLENN MILLER'S SONG ABOVE:
After researching this song myself, I have found that the title shown in the article above should be "American Patrol"…not "It's Great To Be An American". From all that I am able to find, it was not written by Jimmie Crane at all. I apologize to the author and my readers for this mis-statement in the above article which I posted on my site.
CORRECTION TO THE ABOVE ARTICLE STATING THAT JIMMIE CRANE WROTE THE SOUNDTRACK FOR "KISSIN' COUSINS":
After much research I have located the proof that Elvis did record one of Jimmie Crane's songs for the soundtrack of one of his movies. That movie is "

Harum Scarum

". Below is the link to a site where you may see this documentation along with a copy of the excerpt from that page…a list of Elvis songs and who wrote the songs.
So, when the dust settles, our documentation does prove that Jimmie Crane did write songs for many big name performers and Elvis did perform and record Jimmie Crane songs:

Hurt

and

Harem Holiday

. This concludes my research of Jimmie Crane.
Here is the link for this site:

http://en.wikipedia.org/wiki/Command_Performances:_The_Essential_60s_Masters_II

<<<<<<<<<<>>>>>>>>>>
SUNDAY, DECEMBER 4, 2011
Hallelujah!!! Our firm stance has been rewarded.  RCA has confirmed that the song "
Living To Love You

" was definitely recorded by Elvis in February, 1965.
My good close friend, Bobbi, located the article below which gives a full update on the status of this song and the fact that it was recorded by Elvis himself. My most heartfelt thanks to Bobbi for all of her help with this topic.
Below is the article written by the forensic expert who did the voice analysis on the TV news report.
This is wonderful news for us all. I feel very good in that the facts which I have been posting to substantiate this song have not been in vain.
Also, perhaps this song will now be released and we can hear it all the way through…depending on who buys it at the auction. I KNEW that was Elvis/Jesse's beautiful voice!!! :-))
New Elvis Presley Song "Living to Love You" Follow up: Just the Facts
Three weeks ago WWMT TV Grand Rapids, Kalamazoo, Battle Creek called to ask if they could hire me as an audio forensic expert and conduct a voice identification on a song thought to be recorded by Elvis Presley. The following day they were at our studio with three versions of the song "Living to Love You". I did complete voice identification and concluded that it was Elvis Aaron Presley singing the vocal.Although the song was an odd song for Elvis to sing,

RCA records has finally confirmed this week that the song was recorded in the RCA studios in Nashville Tennessee.

The story on WWMT TV was correct at the moment. The interview I did on WXYZ TV had some false information because they did not do their homework as well as WWMT did. I take

partial responsibility.Monday of last week I was on the Mitch Albom Show WJR 760 am here in Detroit. I called Violet Hinton, the attorney handling the sale of the song for the family, and got the new facts.Here is my interview with Mitch Albom:Here are the recently released facts:




• The song is called

'

Living to Love You

.'
•

It was written by Jimmy Crane in 1965. Crane also wrote other songs for Elvis.




(The song was written for the film 'Harum Scarum,' however, it did not fit in with other tracks for the movie, so the song was dropped. Also written for the film was 'Harem Holiday,' which Jimmy Crane collaborated on with Peter Andreoli and Vince Poncia, Jr.)


• The song was recorded in the RCA Studio of Nashville, Tennessee in February of 1965.
• The pianist playing on the song was either Tiny Brooks or Floyd Cramer.
•

Years later, in 1976, Jimmy Crane was conversing with Albert Lee regarding to the song. They agreed upon releasing the song, and Crane went to pursue getting the copyright back from RCA.

This proved to be difficult, due to RCA not having a record of the song as it was omitted from the Harum Scarum soundtrack. However, Crane did succeed in acquiring the copyright in the end. However, the song was not released

at that time.


•

The contract regarding the song was signed that year, in 1976

,

by Albert Lee, his wife Delores Lee, and Jimmy Crane. The second contract was signed in 2009 and it extended the agreement between the three parties.


• Jimmy Lee became ill and passed away. Albert Lee, the producer of the song, decided that he wanted the song to get out, however, his studio was broken into and a lot of equipment was stolen. As a result, his wife moved what remained to their attic. Here the 'Living to Love You' track would remain for several years. Albert Lee passed away at age 93.
•

The items pertaining to the song: the actual tape (which was created in 1968) and the signed contracts will all be auctioned off at Christie's.




• The lawyer handling the sale is Violet Hinton (269-986-2368).Subscribe to this blog because we hope to post a portion of the song "

Living to Love You

" in a few days.
<<<<<<<<<<>>>>>>>>>>
MONDAY, DECEMBER 5, 2011
Someone has asked me what the word "light" in my signature means and so I wrote in response explaining what it means to me. I want to share my response on here as well.
I see that many people sign with the word "light". I started doing this back when I did my newsletter.
To me personally, it means "

the light of God's love

". When someone passes away or when I see an animal killed on the road, etc., I say a prayer that God will bless their spirits back into the light of His love.
Elvis used to say a prayer before going on stage saying something like "

Send me some light…I need it bad.

"
I have read a number of books by those who have had near death experiences who mention "

saved by the light

" or "

embraced by the light

" etc. So, to me, it means a blessing of God's love. So, when I sign "

love and light

", to me it means my love and the "

light of God's love

". Also, I wish people "enLIGHTenment".
If anyone cares to delve into this topic, there are a number of good books which I have read on the topic of "

The Light

". I will list just a few of those books and the authors:
Dannion Brinkley:
At Peace In The Light
and

Saved By The Light
Dannion is one of my heroes. He was "killed" by

light

ening two times and came back from his near death experiences with profound understanding and abilities. I very highly recommend his work.
There was a movie made about Dannion's experiences.
One of the things which Dannion learned during his near death experiences and which we all need to realize and utilize is that we are all VERY powerful spiritual beings.
Betty Eadie:

Embraced By The Light
Raymond Moody, Jr. MD:

Light Beyond
Dr. Moody has done extensive research and written a good number of books relating to near death experiences and the after life. I also highly recommend his work. He has done many TV appearances.

Paramahansa Yogananda:

Where There Is Light
This is the author of

Autobiography of a Yogi

which was one of the books which Elvis enjoyed.
Edgar Cayce had visitations of "beings of light" when he was a young boy. They helped him and asked him what he wanted to do. If I recall correctly, his answer was that he wanted to help people.
Also, Elvis was visited by "beings of light" in his youth saying they would be with him when he needed them. When he was very young, they showed him a vision of a man dressed in white dancing on a stage. He didn't know until many years later that the vision which they showed him was actually himself in the future.
So. I do sincerely wish every one "

Love and Light

" on your journeys as spiritual beings who are having a human experience here on earth.
<<<<<<<<<<>>>>>>>>>>
WEDNESDAY, DECEMBER 7, 2011
WE HAVE A NEW FAN PAGE ON FACEBOOK.
Mark has just completed setting up a new fan page for my Facebook account. Below is the link to the new page. Mark will be adding a Facebook logo on which you may click to "like" our web site on Facebook soon. I hope everyone will visit the new page and become a fan on that page and click on our "Like" option when it becomes available at this location.

My thanks to Mark for doing this for all of us.
Please click on the link below to visit the new fan page:
HEADS UP:

It appears that the questions about the validity of the song "
Living To Love You

" are still being raised. So that debate is not over yet after all. I will post further news if it develops.
<<<<<<<<<<>>>>>>>>>>
FRIDAY, DECEMBER 9, 2011
This truth is something that I need to think and pray upon daily due to the situation in which I live.
May God help us all to overcome the sick world in which we live.
Think on This…


For only as ye forgive those who have blamed thee without a cause, who have spoken vilely of thee without reason, can the giver of life and light forgive thee–even though He came into experience that ye, even ye, might know thy place with God, with thy Maker.
<<<<<<<<<<>>>>>>>>>>
Gary James, who did the interview with me, has a new interview on his Classic Bands web site with P. J. Proby. Mr. Proby was personal friends with Elvis back in the 50's and early 60's. About 2/3 down in the interview you may read some personal anecdotes about his friendship with Elvis. I really enjoyed reading and I think you will also.
Here is the link:
You will also see in this interview a detailed mention of

Johnny Rivers

and his meeting Elvis for the first time and his later friendship with Elvis.
I point out the Johnny Rivers part because I have a short anecdote to tell you about Johnny Rivers. Back some years ago when the Elvis Presley's Memphis Restaurant was open in Memphis, I saw that Johnny Rivers was going to be performing there. This caught my interest because of his song "

Secret Agent Man

" which I related to Elvis in my own mind. So, when Jesse and I were speaking on the phone, I mentioned that to him and he said something like "

Yes. I like to do things like that.

" Those are not his exact words…I don't take notes…but that was the gist of what he said.
Speaking of that restaurant, Tom and I ate there during one of our Memphis trips and we took photos in the restaurant. When we got back home, Jesse called to talk about our trip and when I told him that we had gone to the restaurant, he began asking me if I saw this and if I saw that…he was telling me where the things were in the restaurant. So, that was truly a magnificent feeling….to have gone there and then be so blessed to be discussing it with Jesse who is Elvis.
<<<<<<<<<<>>>>>>>>>>
Here is more news about one of my heroes, psychic medium John Edward:
This is from John's Facebook page:
This story is now highlighted. We'll try to put more stories like this at the top of your News Feed.

Psychic Medium John Edward

Monday, December 12, 2011

Can our loved ones who have passed away communicate with us?

Anderson spends the hour with world renowned psychic medium John Edward, who uses images and clues he receives from the other side to connect people with deceased friends and relatives. Anderson and his mother, Gloria Vanderbilt, separately sit down for readings with John Edward and what he reveals is surprising.

Edward also performs readings on several audience members during the hour.

Read more:

<<<<<<<<<<>>>>>>>>>>

Here is the latest update on the validity of the song "Living To Love You". This is from the attorney who is handling the song and the upcoming sale of the song through Christie's of New York.

What Mrs. Hinton says makes perfect sense to me…so I am standing by the song

until it is PROVEN otherwise or until Jesse, himself, tells me that the song was not sung by him when he was Elvis.

<<<<<<<<<<>>>>>>>>>>

Here is another update on the song from Mr. Primeau, the expert who analyzed the song "Living To Love You" on the TV report.

I have cast my vote that I still believe the song is sung by Elvis.

Is It Still Elvis Presley? Cast Your Vote

Last Monday I did another radio
interview for

Elvis Express Radio


about the newly discovered Elvis song.
Joe from the network called me about 10 am EST and asked how I knewthis song had Elvis Presley singing. I explained to him that I did forensic
voice identification and compared the vocal to similar types of Elvis songs from around the same time. 'What Now My Love' was one of the songs I used as an exemplar, which is the second step when I conduct voice identification. In this case an exact exemplar could not be created for obvious reasons so we went with songs that were recorded around the same time and had similar vocal innovation.We would like to know what you think about the new song. Do you believe it's Elvis Presley?

Joe from Elvis Express radio told me during my interview that he had been an Elvis fan for 40 years and he believed that "Living to Love You" was not sung by Elvis Presley. I told him that I respected his opinion and we concluded the interview.

I did not think much of it because I have been an audio engineer working with world renowned and local musicians and artists as well as a forensic expert for 27+ years. Of course I could be wrong; there is always a margin of error in any voice identification.

Today I received an email from the lawyer handling the sale of the song. Her update is very interesting. She hired author Tom Grace who is an Elvis expert to listen to the song and review the documents.

Tom has positive feedback regarding my forensic analysis. After he listened
to the tape he confirmed that it had to be Elvis for a different reason than my
forensic voice analysis determined.

'No one would try to make a tape to sound like Elvis with such a poor
arrangement' was his first comment. The instruments were all out of balance
including the piano. Tom said he could hear the piano and he believes he knows who the piano player was and who was playing the guitar and base.

He has researched the date and time that everyone was together and came up with February 24, 1965 in Nashville when they were recording the soundtrack for the Elvis movie "Harum Scarum." There are three recordings documented from 11:00 p.m. to Feb 25 at 1:00 a.m.

He does not know what was recorded other than they worked on one record which was for "Harum Scarum." The recording was not put on a reel and must have been direct to acetate because there is a popping sound in it. It was not copy written until 1976; a letter to Albert Lee states copy writing does not normally occur until the song is published.

Speculation is that Jimmie Crain heard that Elvis wasn't doing well in 1976,
so he checked and found the song had not been previously copy written by RCA. He apparently decided to copy write it before something happened to Elvis.

Tom Grace will be publishing his findings and the lawyer representing the sale of the song, Violet Hinton, has contacted WWMT TV 3 to interview Tom Grace in a follow up story.

If you believe this song is Elvis Presley, hit the like button on the article
link on Primeau Productions' Facebook page. You can also email us at
Primeau@PrimeauProductions.com.
<<<<<<<<<<>>>>>>>>>>
SATURDAY, DECEMBER 10, 2011
"Make the world a better place because you have lived in it." What a beautiful example of this Elvis/Jesse was and is.
Think on This…
In the hope, in the associations, in the directing; not by long precepts, but by the living example; ye may bring harmony to many. For thy presence oft brings peace to others, when they will not even admit it. But it must be within self first, before ye may give it to others.

Reading 2376-4
<<<<<<<<<<>>>>>>>>>
SUNDAY, DECEMBER 11, 2011
I was so very sorry to hear of the passing of Mr. Harry Morgan earlier this week. He was a very talented actor whose work I have enjoyed since way back when he was on "December Bride"…tells you how old I am. LOL
He appeared in one of Elvis's movies, Frankie and Johnny. Below is a very brief excerpt from an interview in which he talks about working with Elvis. He only had words of praise for Elvis.
Harry Morgan on working with Elvis Presley in Frankie and Johnny – EMMYTVLEGENDS
This Youtube video was Uploaded by

TVLEGENDS

on Oct 21, 2010
httpv://www.youtube.com/watch?v=hWFA29tOul4&feature=g-all
<<<<<<<<<<>>>>>>>>>>
MONDAY, DECEMBER 12, 2011
WONDERFUL NEWS FLASH!!!!
I just got off the phone with Jesse and we had such a happy visit. Jesse is fine except for being a little tired tonight.
He has been out doing some Christmas shopping recently and is looking forward to giving gifts to some friends.
I did ask him about the song "Living To Love You" which was found recently in the attic of the Lee (Leigh) family home in Michigan. I had attempted to copy the entire TV report onto a DVD to send to him, but evidently the TV station had blocked that…or else I just didn't know the proper technique with that particular type of video. Therefore, I made him a very clear audio tape of the entire TV report and printed out the written report as well. So he has heard the song very clearly. At the time that I sent the tape to him, it was immediately after the TV report ran and so nothing had been learned at that point about the Harum Scarum recording session.
Guess what!!!! Jesse said "Yes, that is me." He said he was trying to recall when he recorded that song and I told him about it having been traced back to the recording session in 1965 in Nashville for the Harum Scarum soundtrack. I reminded him that Jimmy Crane had written the song Harem Holiday. Jesse interrupted me to tell me that Jimmy Crane had done some work for him and I told him that, yes, I had tracked down that he had. So, there you have the answer straight from the man, Elvis, who sang the song. So, it is all over but the shouting now where that song is concerned. The skeptics can keep on spinning their wheels.
Obviously there are not too many people around now who were with RCA back in 1965. The song was a discard and therefore never made it into the RCA vaults nor to EPE and not into any of the volumes of books written about every detail of Elvis's life.
"There are people out there who know more about me than I do!" (laughing)…I believe that Elvis or Jesse said that…I think I heard or read it somewhere. I asked Jesse once if he said that and he didn't recall for sure.

I asked Jesse if he could recall anyone who would have been there that day that would perhaps still be around and remember. Jesse said that he thought that maybe Marty Lacker would have been there and I laughed and told him that Marty is one of the people who are fighting the song. Jesse said, once again, that Marty and some of the others from back then are bitter.
Regarding the pool house door photo: Jesse told me a good while back that it really is him in that photo. I did not publish that fact when he told me. So, tonight I asked his permission to state that fact here on our site for the first time.
So, Hello World!! Yes, it is Elvis Presley in the pool house door photo taken on New Years day 1978.
All of the Al Strada, cousin Jimmy, air brushed in, etc. are just covers. You can take it to the bank…it IS Elvis. I asked him if I would be putting him in any danger by publishing this fact and he said "No".
For full details regarding the photo, please visit my page titled

The Pool House Door Photo.
Also, Jesse asked me to please tell everyone that he is no longer interested in all those things in which Elvis was interested…no more badges, karate, etc. He left behind all those things which were the old Elvis.
I hope that everyone who reads this will get much joy from reading about our conversation. Nothing can equal the joy that I get from speaking with him. Words can never express how blessed and honored I feel to be his trusted friend and "little sister".
Below is a close up from the pool house door photo taken New Years day 1978 compared to a photo of Elvis from the 1972 outtakes from the filming of Elvis On Tour:


<<<<<<<<<<>>>>>>>>>>
TUESDAY, DECEMBER 13, 2011
A good friend to our web site, In Lak'ech, has a wonderful You Tube channel which includes some very special videos relating to Elvis' spiritual quest and beliefs. This is just one of them which I think everyone will enjoy:
The Esoteric Spirituality of Elvis
Uploaded by

LiveInLakech

on Aug 27, 2011
Throughout his life Elvis read over a thousand different books, encompassing a wide range of subjects related to philosophy, spiritual teachings and esoteric arts.
"My father's library of spiritual books is amazing. I've gone through these books. They're covered with his notes. He wrote on the top of the page, on the bottom of the page, in the margins – everywhere. You can hear him thinking when you read those notes" ~Lisa-Marie Presley
<<<<<<<<<<>>>>>>>>>>
WEDNESDAY, DECEMBER 14, 2011
I have been receiving messages on YouTube from a gentleman named James Thorpe who owns a new YouTube channel titled ThomasBurrowsWasEP.
His claim is that a man he knew, Thommy Burrows, was Elvis Presley and that he passed away on November 24, 2011.
I am posting this here so that I won't be bombarded with people sending me links to this YouTube channel asking if the person singing on these videos is really Elvis. I have never heard of anyone going by the name of Thommy Burrows.

Elvis/Jesse is very much alive and well as of last night.

And, yes, the person I spoke with last night called me through the same channels as always and discussed topics with me that only the man I have known for almost 20 years would know.
So, NO, Jesse did not die on November 24, 2011 and it was not an imposter who called me last night and wrote to me in November.
I just checked my calendar and Jesse phoned me on Monday, November 7th and on Tuesday, November 22 and I received a note from him on Friday, November 25. He was perfectly fine on each of these occasions.
I am trying to forestall another round of rumors and panic.
<<<<<<<<<<>>>>>>>>>>
Think on This…


For whether ye preach a sermon, or whether ye entertain in those manners befitting to the activities of the group, let it be done with an eye-singleness of service, of joy, of helpfulness to thy fellow man.
<<<<<<<<<<>>>>>>>>>>
I wish everyone a very merry and blessed Christmas and a wonderfully happy New Year.
Also, everyone is invited and most welcome to send greetings to Elvis/Jesse on our message board. To link to the message board just click on the beautiful image of Elvis/Jesse below:


<<<<<<<<<<>>>>>>>>>>
THURSDAY, DECEMBER 15, 2011
We are not on this earth to see who can die with the most "goodies". Our lives exist so that our soul's may progress back to oneness with God. The golden rule covers it all. Our soul's growth comes through our experiences with others and how we treat them.
Think on This…
It is not then of SELF, but self making for such activities in any given experience, that the glory of the Lord may be made more manifest through the dealings of self to its fellow man. Each soul enters in each experience for a lesson, a development.
<<<<<<<<<<>>>>>>>>>>
Beautiful video on YouTube. Private video of Elvis in the snow around the late 60's. Enjoy lovely scenery and beautiful song.
Elvis Presley

Winter Wonderland Music Video
Uploaded by

Galoport

on Nov 25, 2008
httpv://www.youtube.com/watch?v=_Bj2jhTORqc&feature=share
<<<<<<<<<<>>>>>>>>>>
SUNDAY, DECEMBER 18, 2011
I have just come across a site on which you may hear a lot of the very early 1980's Elvis telephone conversation which it is believed to have been with Ellen Marie Foster. This is the tape which came out with Gail Brewer-Giorgio's first two books "The Most Incredible Elvis Presley Story Ever Told" pulbished by Legends Books which was later turned into the New York Times Bestseller "Is Elvis Alive?". If you have never heard this, I cannot recommend it highly enough.
This IS NOT Darlock who appeared on the Geraldo show claiming credit for this tape…he was a "cover".
Here is the link to this site:
<<<<<<<<<<>>>>>>>>>>
These are the precepts upon which this web site is operated…plus honesty:
Think on This…


That primarily needed is patience, persistence and consistence. Then we would define for the entity what we mean by the entity having patience–in an active, positive manner and not merely as a passive thing.
<<<<<<<<<<>>>>>>>>>>
WONDERFUL NEWS!!! THIS IS SPLENDID!!!

Elvis Week? Elvis Month!
The Grammy Museum is devoting all of January to the King!!!!!!
Saturday, Dec 17, 2011
Here is the link to this article:
Below are several excerpts from the article:
The Grammy Museum will feature several Elvis salutes during January 2012.
Elvis Week, which traditionally falls around the date of Elvis Presley's birth — that would be Jan. 8, of course — is celebrated in all the usual spots, yes, but some rather offbeat ones, too.
So it makes sense that the party has only grown for those spots where one would expect to find a party. Like the

Grammy Museum

, for instance, which has gone the Elvis Week route before. Clearly just a week wasn't enough, though, because the music-loving institution has deemed January 2012

Elvis Month.
Oh boy. What does Elvis Month entail, exactly? "Several rare artifacts" from Graceland will debut in a new exhibit case. There's a free "Elvis at the Movies" panel on Jan. 4. And there's a three-night Master Class on "The Elvis Presley Story." It'll happen each Tuesday, starting on Jan. 3, for three weeks.
This whole month devoted to the icon isn't a one time thing, either. "Each year, we'll designate the month of January to focus on a different theme that pays tribute to Elvis Presley," says Bob Santelli, the museum's executive director.
Copyright NBC Local Media
<<<<<<<<<<>>>>>>>>>>
MONDAY, DECEMBER 19, 2011
This is an old song, but thankfully, Elvis is still everywhere and he always will be!!!
Mojo Nixon – Elvis is everywhere
Uploaded by

xukula

on Jul 4, 2008
httpv://www.youtube.com/watch?v=e_hkIN38qnY&feature=player_embedded
<<<<<<<<<<>>>>>>>>>>
THURSDAY, DECEMBER 22, 2011
My close friend, Bobbi, called to tell me that she has found a number of Elvis items for sale at really good prices on the website for Goodwill Industries. You may visit this site @

http://www.shopgoodwill.com/search/
where you may search for "Elvis". Five pages came up for me…so enjoy shopping.
SATURDAY, DECEMBER 24, 2011



MERRY CHRISTMAS !!!!!
<<<<<<<<<<>>>>>>>>>>
CHRISTMAS DAY 2011
This is a nice article for today – please click on the title link below to read the full article.  The first of the ten things is the most significant…
By L. Fernando
If ever a single musician deserved credit for taking the essence of Rock 'n' Roll music out of the shadows of African American culture and the early tunes of Chuck Berry and Ray Charles, and almost singlehandedly propelling it into the limelight of the American public, that musician is Elvis Presley. And with his boyish allure, southern charm and enigmatic presence, Elvis Presley is a subject that one could spend half a lifetime digesting. Today is the time for you to acquaint yourself with ten things you probably did not know about the man affectionately referred to as The King.
He was born an identical twin
Elvis Aaron Presley entered the world a few hours before dawn on the 8th January, 1935. He was born to the young couple Vernon and Gladys Presley, in a tiny, two-bedroom 'shotgun house' that Vernon had built in preparation of his new family. But, Elvis did not enter this world alone. A mere 35 minutes before he was delivered, Gladys had, with great difficulty, delivered Elvis's twin brother who was tragically stillborn. The Presleys named the baby Jesse Garon Presley before laying him to rest in an unmarked grave, and chose Elvis's middle name, Aaron, in remembrance of his stillborn twin brother.




Elvis's close friends and family have said that throughout his life, Elvis was tormented by a great sense of grief and guilt for his lost twin. His mother, Gladys, has even said in interviews that she felt that his semi-lucid sense of loss was the crucible that forged his destiny to achieve great things, because he "possessed the power of two people, and was living for two souls." Certain psychologists that have chosen to study the enigma of The King's mind have also agreed with Gladys's views, describing it in what they term as the 'twinless twin syndrome.' They say that once a person is made aware that they once had a twin, it sets in motion a never ceasing emotional pendulum within the person's psyche; on one hand such a person feels the insurmountable need to prove themselves unique and a completely separate person, but on the other hand, yearn for contact with their lost twin and endure painful feelings of guilt due to their success. In fact, later on in his life, it was clear to those around him that Elvis was never at rest emotionally, and he himself would refer to his dead twin as his "original bodyguard." It is said that he also sought communion and re-union with his twin through books, religion and meditation, sensing that his dead brother was a spiritual guide who directed him to search for meaning in life.
"Elvis lived for 42 years and Jesse deserves to live for 42 also.  I could always feel him with me."
                                                                                                                                              Jesse Presley
                                                                                               (Spoken to me during a phone conversation in the late 90's)

<<<<<<<<<<>>>>>>>>>>
MONDAY, DECEMBER 26, 2011
We had a wonderful Christmas and I hope that all of our visitors did as well.  Last week we received a Christmas card from Jesse on one day and on another day, we received a Christmas gift package from him.  The gifts he sent are just lovely.  There was a bracelet for Tom and one for me too.  Also, a gorgeous pair of ear rings.  The most treasured of all is another of his Mother's rings.  This one was a gift to Gladys from Vernon and it is lovely.
Jesse also sent gifts and/or greeting cards to a few people with whom he has become acquainted through me.  I thank him, from the bottom of my heart, for doing this for my friends.  I am so sorry that it isn't possible for everyone to receive something from Jesse.
I came across a web site on which we may listen to several rare out takes of Elvis rehearsing or recording songs in the studio.  Also, there is a excerpt from a concert where he curses the guards who are being rough with the fans who try to come up to the stage and then sings Mystery Train / Tiger man.

<<<<<<<<<<>>>>>>>>>>
TUESDAY, DECEMBER 27, 2011
Below I am sharing the note which Jesse wrote to Tom and me in the Christmas card which he sent to us last week. I thought that everyone would enjoy sharing in his greeting to us.
Several weeks ago, Jesse told me that if I would send him the names of a few people who are my trusted friends that he would send them something for Christmas. He has sent something to all of these people. Most of them have already received his gift and/or card and have thanked me so much for what he did for them. You will read in his note the concern which he feels about being sure not to miss anyone.
You will recall that last Christmas he did the same kind gesture of autographing photos for those whose names I gave him.
I thank Jesse from the bottom of my heart for doing this for my friends and me. Again, I am so sorry that everyone could not be included…I didn't want to flood Jesse with tasks to do.

footnote 2:  You may now see Jesse's Christmas card posted below under Friday December 30th.  He phoned and gave me his permission to display it.
<<<<<<<<<<>>>>>>>>>>

Elvis Presley gets posthumous Grammy nomination
Young Man With the Big Beat: The Complete '56 Elvis Presley Masters, a collection of the singer's early material, is up for the top prize in the 'Best Historical Album' category.
Sir Paul McCartney and Chris Strachwitz are among the other artists nominated for the gong by the National Academy of Recording Arts and Sciences.
Presley, often referred to as the King of Rock 'n' Roll, earned 14 Grammy nominations and three wins during his musical career. He passed away in 1977 from cardiac arrest at the age of 42.
Eric Bana is to portray the singer in Cary Elwes's forthcoming movie Elvis & Nixon, scheduled for release next year.
The Grammy Awards will take place in Los Angeles on February 12, 2012.
Watch Elvis performing 'Young Man With the Big Beat' below: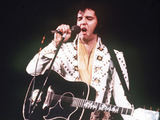 © PA Images
<<<<<<<<<<>>>>>>>>>>
WEDNESDAY, DECEMBER 28, 2011
Good morning everyone!  It's a beautiful day in the Jesse neighborhood.  Below is a very good thought for this wonderful day:
Think on This…


But if ye are attempting to have thy physical body doing just as it pleases, thy mental body controlled by "What will other people say?" and thy spiritual body and mind shelved only for good occasions and for the good impressions that you may make occasionally, there cannot be other than confusion!
<<<<<<<<<<>>>>>>>>>>
Some more good news about Elvis/Jesse:
Elvis Presley Featured on Cover of Vintage Rock Magazine
December 22, 2011
The most recent issue of Vintage Rock Magazine features Elvis on the cover.
Inside the magazine, fans can read a great feature article that details Elvis' early years (up to 1955) and also check out some rare childhood photos. The first two lines of the Elvis feature article read, "Elvis Presley was more than a singer. He was – and still is – an icon of pop culture, the first larger than life superstar, a folk hero and legend, yet also something of a myth."
In addition to the article, you will also see where Elvis ranks on their "Top 50 Rockabilly Records of All Time" listing. These records were chosen in an online poll on Vintage Rock's Facebook page.
Vintage Rock is on sale now in both the UK and the United States. Get your copy today!
---
 <<<<<<<<<<>>>>>>>>>>
Today I want to share another of the Bible Codes of Elvis.  This one shows that Elvis and Graceland were prophesied.  God works in mysterious ways His wonders to perform.
.
<<<<<<<<<<>>>>>>>>>>
FRIDAY, DECEMBER 30, 2011
I have some very wonderful news this morning.  Jesse called last night and he is fine.  He specifically asked me to please post his thanks to those friends who sent him gifts for Christmas…he appreciates them so very much.  These are trusted people with whom he has become acquainted through me.
Also, he did give me permission to post his Christmas card and note on the site.  If you missed my earlier article about this note and my intention to ask his permission to post it, you may see it by scrolling up to this past Monday's article.
Below, you may see the post mark dated envelope so you will know that it was mailed to me on December 19, 2011.  I have cropped off the location of his postmark as well as my home address.  But you may see the date of the postmark and the first line of my address on the envelope:
Below is the front of Jesse's card:
 Below is the note inside Jesse's Christmas card:
<<<<<<<<<<>>>>>>>>>>
SATURDAY, DECEMBER 31, 2011
Beautiful advice for this the last day of 2011…this will be a good resolution to carry forward in the new year.
Think on This…


Be patient; be kind; show brotherly love. Making for those things that are of the spirit becometh, then, the basis for the activities in the earth, and His promises are faithful that, "Ye abiding in me, I in the Father, ye shall ask in my name and it will be done unto thee." Even the desire of thy heart concerning thy spiritual life.
<<<<<<<<<<>>>>>>>>>>
I wish everyone a wonderfully blessed and happy New Year!
SUNDAY, JANUARY 1, 2012
Please click on the link below to post your birthday messages to Jesse for January 8, 2012:
                     <<<<<<<<<<>>>>>>>>>>
I AM IN THE PROCESS OF CREATING OUR NEXT CURRENT NEWS AND EVENTS PAGE.  I AM GOING TO TRY HAVING A CURRENT NEWS…ETC. PAGE FOR EACH MONTH. 
HERE IS THE LINK TO OUR NEXT CURRENT NEWS AND EVENTS PAGE: